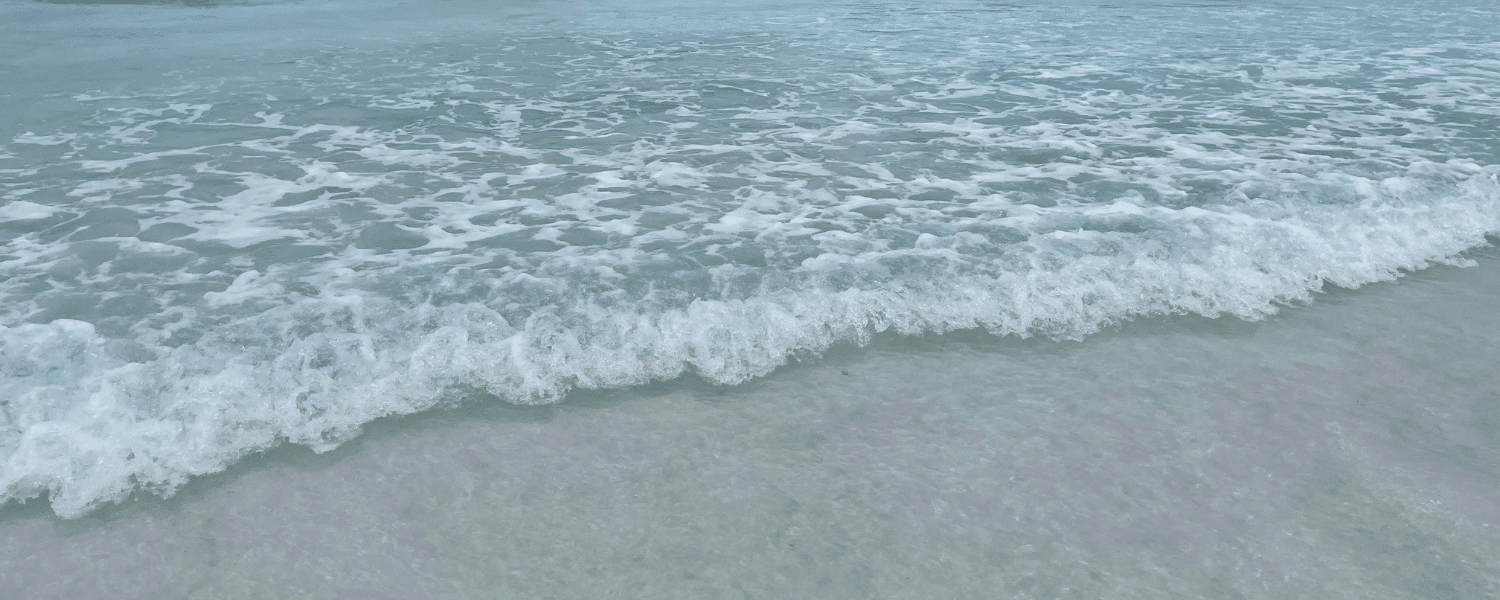 Pack your bags, folks! It's time to head down and explore the wonders of Australia! Whether you're a beach bum, nature lover, or enjoy a good old-fashioned adventure, this vast continent has covered you.
You can hike through the stunning Australian outback, surf some of the best waves in the world at Bondi Beach, or cuddle a koala at the Sydney Zoo. With so much to see and do, travelling around Australia is the ultimate experience for any adventurer. So buckle up and get ready for an unforgettable journey!
But before taking a journey into this Aussie paradise, you'd better check off all the items on your Travel To-Do list. We have compiled this must-know checklist so you can breeze through your holiday stress-free! Here are some essential facts to consider if you want an unforgettable trip around Australia – so put the kettle on, and let's get started!
Know the local laws and customs – break them at your own risk.
It pays to do some research before travelling into unknown parts of Australia. Ensure you know the local laws and customs; otherwise, you could find yourself in hot water before exiting the airport!
For example, if you want to explore the country's natural beauty, know that taking rocks or plants away from national parks is illegal. If caught taking these items home with you, severe fines can be imposed – so it's best to leave all these treasures in the bush.
Remember the sunscreen – the sun is no joke when travelling around Australia!
Travelling around Australia is an adventure of a lifetime, but let me tell you, the Australian sun is a force to be reckoned with. No matter the season, the sun always shines brightly, so don't leave your sunscreen at home. Trust me; no one wants to look like they've been roasted all day on the beach.
The Australian sun doesn't play around, so lather up and cover up to keep yourself safe and looking cool. And don't think that just because it's winter, you're safe from the harsh sun rays, because you're not. After all, you want to remember all the amazing sights you'll see while travelling, not the painful sunburn you've endured.
Pack a good first aid kit – you never know what will happen when travelling around Australia.
Travelling around Australia can be a wild adventure with unexpected twists and turns. One minute you're lounging on the picturesque Bondi beach, and the next, you're trekking through the rough terrain of the outback. But no matter where your journey takes you, one thing is sure – accidents happen.
Imagine being in the desert and getting a nasty cut or burn. Sounds like a nightmare, right? That's why having a fully stocked first aid kit with you is always a good idea. Pack all the essentials: bandages, antiseptic wipes, antiseptic cream, and painkillers. Don't let a minor injury ruin your exciting day out. Trust me, your future self will thank you.
Bring some cash with you, but only rely on it partially.
Australia is a modern and relatively safe country, but if you're travelling to remote parts of the continent, ATMs may not be available. So, ensure you bring enough money for your trip but only rely on it partially. Some places only accept cash, and you may find yourself stranded for a way to get your hands on more money.
It's also worth noting that some Aussie establishments may not accept credit cards – so make sure you have enough hard currency to cover all your expenses.
Pack your insect repellent:
 Australia has some hungry critters!
Travelling around Australia is a dream come true for many adventurous souls. The vast, rugged landscape and abundant wildlife provide an unforgettable experience that will stay with you forever. However, there is one thing you won't forget anytime soon: the sheer number of creepy crawlies and flying bugs that call Australia home.
From gigantic spiders to buzzing mosquitoes, they can make your skin crawl and your blood boil. So, before you embark on your adventure, stock up on insect repellent. Otherwise, you may face some of Australia's more aggressive critters, and trust us, you don't want to mess with them!
Stay in different accommodations at various budgets – Australia has something for everyone!
It doesn't matter if you're looking to save on a budget or splurge on luxury – Australia will indeed have accommodations that fit your needs. From camping sites and hostels to luxurious resorts and villas, there are plenty of places where you can rest your head at the end of the day.
Whether you're looking for a low-key stay or a memorable experience in a gorgeous hideaway, there's something out there for you in this incredible country. So don't be afraid to get creative when searching for lodging options – after all, variety is the spice of life!
Have an open mind and be ready to try new things – like Vegemite and kangaroo steaks!
Are you a picky eater who refuses to stray from your usual eats? Well, it's time to broaden your culinary horizons and have an open mind! Have you tried Vegemite, the beloved Australian spread made from yeast extract? Don't let its salty and savoury aroma scare you off – give it a go on toast with butter, and you might just be pleasantly surprised.
And let's remember kangaroo steaks – a delicacy in Australia that'll surely satisfy any meat-lover palate. So go ahead, and try something new and different – who knows, you might discover a new favourite dish!
Pack your walking shoes and explore some breathtakingly beautiful national parks – you never know what you'll find!
If you're itching for an adventure and some fresh air, don't hesitate to pack your walking shoes and head to one of the many national parks scattered across the country. Not only will you witness some seriously stunning views, but with the abundance of wildlife and plant life, who knows what other hidden gems you'll come across on your trek?
Just bring some snacks and plenty of water – you never know when hunger and thirst might strike on the trail! So go ahead, lace up those shoes and prepare for a journey filled with breathtaking scenery and surprises.
Enjoy a Get Your Guide from Alice Springs to Ayres Rock!
Always check if there are any dangerous animals around before you go for a swim – we don't want any Croc surprises!
Before diving into crystal-clear waters, it's best to scan your surroundings. Why, you ask? Let's say we don't want any "croc" surprises. Yes, I said it. Crocodiles. Sharks. Jellyfish. You name it; they could be lurking nearby.
Happy swimming! But don't let that fact deter you from soaking up the sun and splashing around in the ocean. Just take a second to ensure your swim is safe and free of unwanted company. After all, nobody wants to be caught off-guard by a toothy predator with a mean streak.
Enjoy a Hartleys Crocodile Tour with Get Your Guide!
Be aware of the wildlife – and respect it!
Australia is home to some of the world's most unique and beautiful wildlife. From koalas and kangaroos to wombats and dingoes – there's something for everyone! But with all these fantastic animals comes a responsibility to be aware of them.
Ensure you never feed or approach any wild animals, as this could lead to dangerous situations for you and the wildlife. It's also essential to follow all posted warnings – if an area is closed off or has signs warning of danger, it's best to steer clear!
Be prepared for all weather conditions – even in summer, it can get quite chilly at night, so make sure you have a warm coat handy!
Ah, summer. The time for sun, fun, and…layering? That's right, folks. Those warm days can quickly turn into chilly nights, leaving you shivering and wishing for a cozy coat. Just because the calendar says, summer doesn't mean Mother Nature always got the memo.
So, let this be your friendly reminder: always be prepared for all weather conditions. Keep that trusty jacket or sweater within reach, and don't let the summer breeze catch you off guard. Because as much as we love the sun, being seen without a warm layer is no joke. Stay snuggly, my friends.
Admire the beautiful coastal views; there's plenty of it when travelling around Australia.
Travelling around Australia means immersing yourself in a world of endless beaches and breathtaking coastal views. From the crystal clear waters of the Whitsundays to the rugged cliffs of the Great Ocean Road, Mother Nature has certainly outdone herself.
So why not take a break from the hustle and bustle of everyday life, kick off your shoes and relax on Australia's stunning shoreline? Or, for those who are more adventurous, why not try snorkelling off the coast? One thing's for sure; you won't be disappointed by the natural beauty surrounding you. And with memories like these, don't forget to bring your camera along for the ride.
Familiarise yourself with Australian slang before you go – it will make life much easier when communicating with locals!
Before you pack your bags and head down under, brushing up on your Aussie slang is essential. Trust me; it's not just about throwing a shrimp on the Barbie (which should be called prawns and barbeque).
If you don't want to be left feeling like a drongo, take some time to learn the lingo. It'll save you from awkward conversations and scratchy head tilts. Plus, nothing will impress the locals like ordering fish and chips at the local pub with an authentic blue accent. So chuck a sickie and start your slang education now!
So there you have it – some top tips for travelling around Australia! From making sure you slather on the sunscreen to brushing up on your vocabulary, there are plenty of things to consider before embarking on an Aussie adventure.
Be adventurous, stay safe and soak up this beautiful country's culture. You may even return with a few lifelong friends and some treasured memories! Until then, bye-bye and happy exploring!
Related Content at Fair Dinkum Traveller!