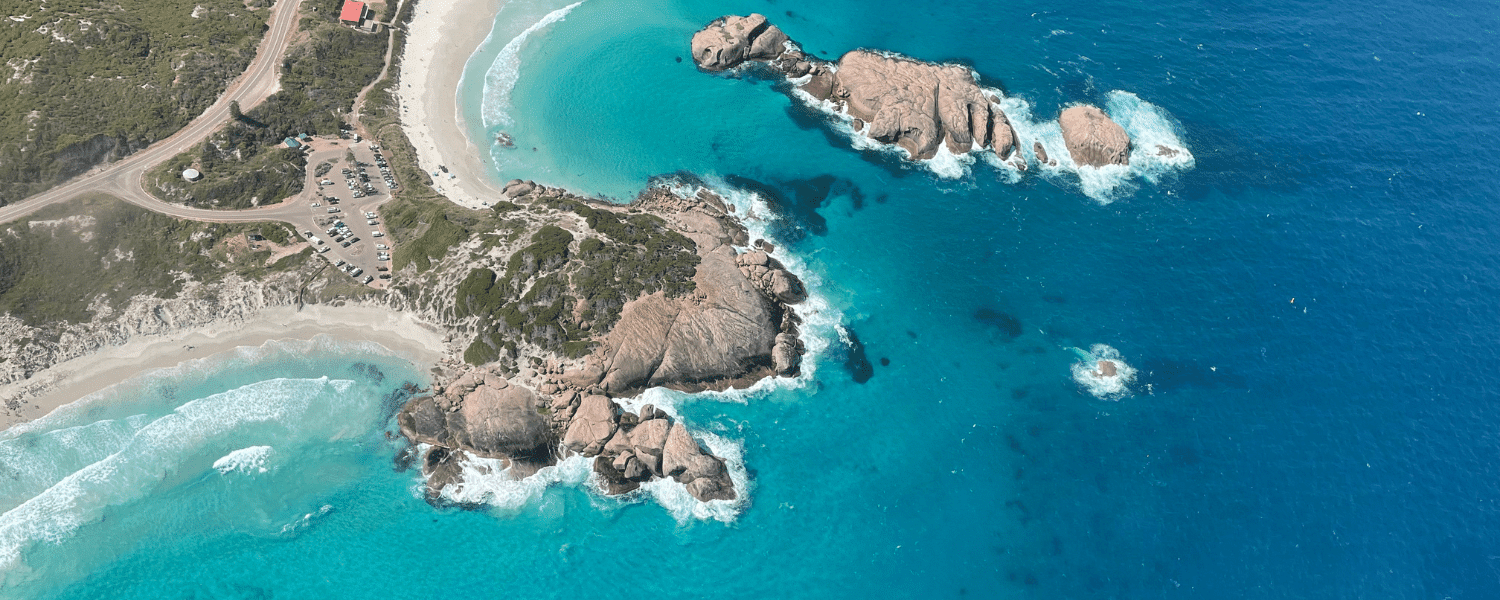 Esperance is home to some of Western Australia's most pristine beaches, with shimmering white sand beaches that will leave you marvelling at the coastline for hours. There are so many beaches in Esperance that you may find yourself with a whole beach to yourself. If beaches aren't your thing, don't worry – Esperance has a lot to offer regarding natural scenic wonders and historical monuments you can visit and never tire of. 
Because Esperance can get quite expensive, especially during peak travel season, we have compiled a list of top tips for travelling to Esperance from Perth, so you can make the most of your vacation without breaking the bank.
1. Book Flights & Perth Airport Parking in Advance
Flights from Perth to Esperance only take an hour and a half, and it is one of the most convenient ways to travel 
to the city when you want to spend as much time as possible in your final destination. Just because you are flying doesn't mean you must pay a ton. Below are a few low-cost airlines that will save you money and time on your travel journey. 
Generally, you may expect to spend between $150-360 for a one-way ticket and $387-600 for a round trip. The table below outlines round-trip costs for the months specified. When planning your trip, remember that the most expensive months to fly to Esperance will be from mid-December until February, as the weather tends to be sunshine and sea breezes. You will also find the most crowds in Esperance in these months.
Flight costs from Perth → Esperance
| | | | |
| --- | --- | --- | --- |
|   | December | January  | February |
| Expedia | $481 | $397 | $439 |
| Google Flights | $268 | $243 | $270 |
| Momondo | $264 | $268 | $266 |
| Skyscanner | $151 | $151 | $157 |
Perth Airport Parking
If you are flying out of Perth Airport and plan to keep your car at the airport whilst away, a great way to save money is to book Perth Airport Parking online to avoid exuberant drive-up costs. '
Similarly, Flyparks is a great comparison and booking website to use if you are travelling around Australia and New Zealand. They offer budget-conscious, secure airport car parks and rates, allowing you to spend more on your vacation than the journey to get there.
2. Book an Esperance Airport Car Hire 
You will need a car in Esperance to hit the various beaches and natural attractions. Car Hires can be expensive, so it's essential to book one well in advance – ideally after you have booked your flight there. Below you can find the costs of renting a car from Avis, located on airport grounds, so you can pick up your vehicle right after you land. 
While there are other car rental companies than Avis, Avis is the most popular and reputable car hire on Esperance Airport grounds.
 

Deposit Cost

Cost of Hyundai Accent or Similar

Cost of Mitsubishi ASX or Similar

Cost of Kia Sportage or Similar

Cost of Toyota Prius or Similar

Hours of Operation 

Avis 

$200
$323.40 (1 Week)
$415.59 (1 Week) 
$477.05 (1 Week)
$679.00 (1 Week)

SUN:

3:45PM-4:15 & 7:45PM-8:15PM

MON-FRI:

8:30-10:30AM

2:30-8:15PM

SAT:

9:30-10:15AM
Upon arriving at Avis, have your booking reservation number and a valid Australian or international driver's license handy. Whether you book in advance or on-site, many car hires at this Airport only accept Visa, MasterCard, and American Express. Unfortunately, debit cards are not often taken as a form of payment. You must be 25+ years of age to rent a car in Australia.
3. Plan your Accommodation – Hotels, Air B n B, or Hostel?
Esperance has a lot to offer in terms of affordable and luxurious accommodations. The housing prices will fluctuate depending on which month you choose to book a for, with June being the cheapest month to stay in Esperance and August being the most expensive. Similarly, you can find the most affordable deals in accommodation on Fridays and the pricier options listed on Sundays. 
Generally, the average price for a hotel room for one night is $227; $250 for Air B n 
B's/Apartments; and $85 for hostels. Some of our favourite and highly rated accommodations for hotels, Air B n B's, and hostels can be found below: 
Hotels: The Jetty Resort, Esperance Chalet Village, Esperance Beachfront Resort; Alexander Drive B & B; and A Tranquil Retreat 

Air B n B's / Apartments: Esperance Holiday Apartments; Yot Spot Apartments; Twilight House; White Anchor Studio Air B n B 

Hostels/Motels: Clearwater Motel Apartments; Esperance Bird & Animal Park Cafe; Hospitality Inn Esperance Surestay Collection
4. Drive from Perth to Esperance 
Driving from Perth to Esperance is a long one, approximately 720 km, so if driving 7 ½ hours in a car isn't for you, opting for a short flight is recommended. Despite the long distance, though, going to Perth can be budget-friendly. For instance, it can save you from booking a car hire at Esperance Airport to use as your transportation mode during your town stay. If you plan to drive from Perth to Esperance, we have included different travel methods, from the quickest route to the most scenic. 
The quickest route from Perth to Esperance will begin by taking Brookton Highway (State Route 40) until you reach Southern Highway (State Route 120). From State Route 120, merge onto State Route 107, and on the final leg, from State Route 40 until you reach
Ravensthorpe, which is 2 hours away from Esperance. 
While not the most scenic, if you enjoy a good road trip and have some time to spare (5-6 days), we recommend a bit of a long travel journey with great stops. 
➔ From Perth to Albany via Albany Highway (State Route 30) – 3 days minimum ◆ Stop at Torndirrup National Park; Middleton Beach; The Bibbulmun 
Track; Princess Royal Harbor (for whiskey tastings); Oranje Tractor (for 
wine tastings); and Oyster Harbor 
◆ Stay at: 1849 Backpackers; Six Degrees Boutique Hotel; Three Chimneys Bed & Breakfast 
➔ From Albany to Esperance via National Route 1 – 2-3 days 
◆ Stop at Dukes Vineyard (more wine tastings!); Granite Skywalk, Castle Rock; The Old Marron Farm; Little Beach; Bremer Bay (for a whale 
watching tour); Little Beach; Fitzgerald River National Park 
◆ Stay at Bremer Bay Resort; Fitzgerald National Park Quaalup 
Homestead Wilderness Retreat; Hopetoun Motel & Chalet 
You can take plenty of road trips from Perth to Esperance and various stops to see along the way that is not mentioned. So, constantly research the best route to see something in particular!
5. Take the Bus from Perth to Esperance
If you want to save money but are willing to add three more hours to your trip from Perth to Esperance (for approximately 10 hours), consider taking the bus. There is a direct bus, operated by Transwa, that runs between the two cities. The bus departs from Transwa Bay Transwa East Perth and arrives at Transwa Bay Transwa Esperance. It departs 6x a week and runs from Monday – Sunday, typically departing at 8:00 am and arriving in Esperance at 18:00. 
Tickets cost between $27-35 and can be purchased online at Transwa.wa.gov.au. 
While Esperance is a trendy destination amongst Western Australians and travellers, it doesn't have to be the most expensive! You will get the best travel costs and accommodation rates if you plan. We wish you a relaxing and enjoyable journey and vacation in Esperance!
Related Content on Fair Dinkum Traveller: